Viacheslav
Poliakov
ı.|.ı&nbsp2022
When I just started as a photographer, my pictures looked dim and dirty to me, especially compared to the top artists I was trying to follow. I was sure that my lack of skills and talent are the reasons.
When I went abroad for the first time, it was a surprise: my photos instantly started to look more "professional".
It took years of travel to start seeing my home from the outside. A gray faceless soviet heritage, which never looked great, was falling apart before my eyes during my entire childhood in Herson.
When I moved to Lviv, it became even more obvious: there was a layered mix of Polish, Jewish, Austrian and Soviet remains in a state of half-life.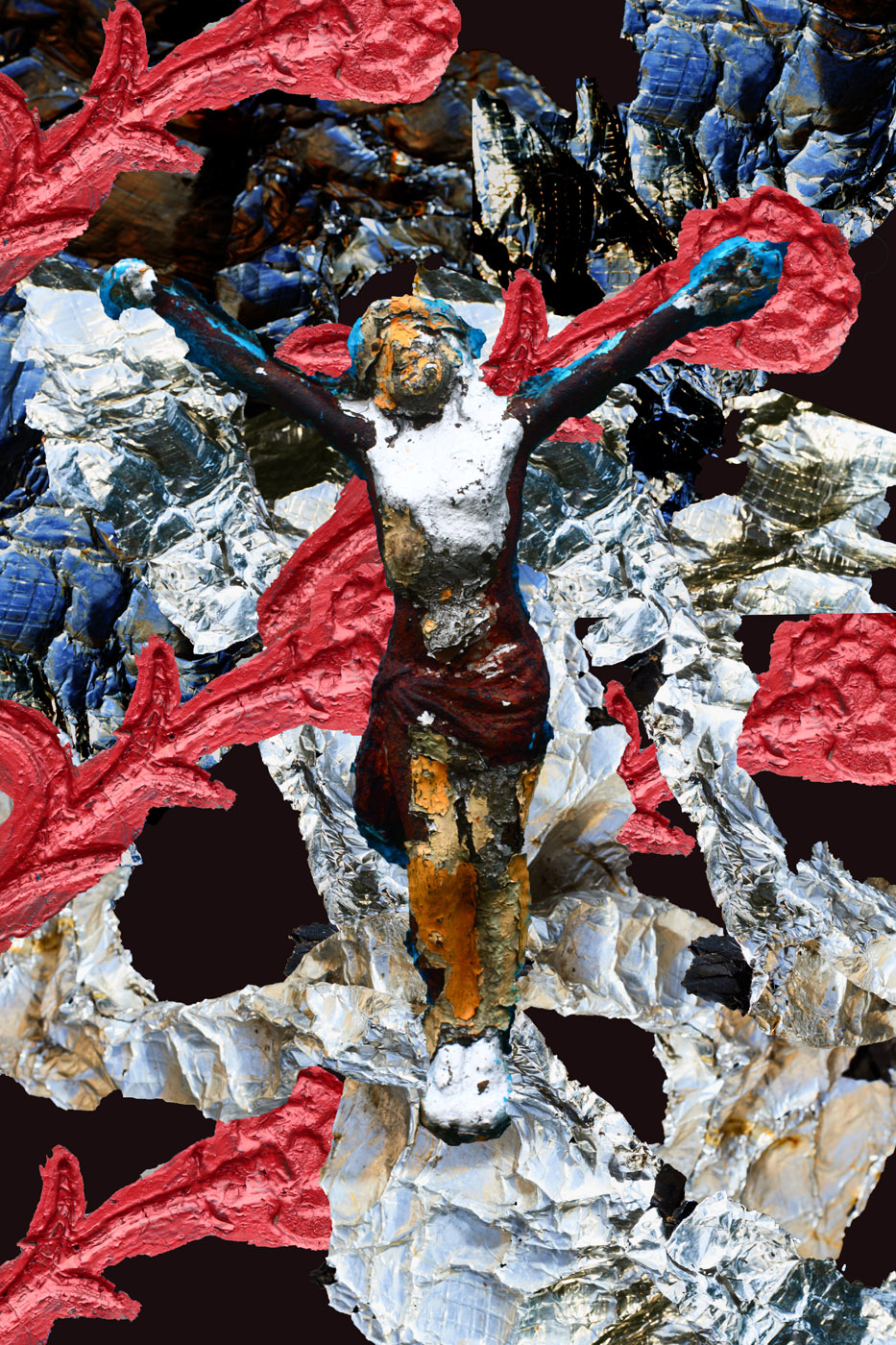 Pop culture knows Ukraine as a place of Chornobyl, and I can't blame it. My environment is a result of the ignorant russian intervention into nature and other cultures, and the consequent decay of its artifacts. Things were slowly changing over time, but a new war renewed the chaos.
I've started to make this series long before the full-scale invasion, but the torn-apart human bodies from my current newsfeed appeared native to my images. Now I know — they were always there. I was photographing the same war, but its previous iteration. All generations of my family suffered from the same aimless russian agression. Now it is my turn.
Nevertheless, it's my home, and I love my Pompeii. I use remains of my forever-falling-apart world as building bricks for my story. I want to leave things in a better state than I've found. It's time to stop this ugly loop.